Survival Metrics lets you navigate the inevitable disasters and right the ship
Survival Metrics is a framework that allows product managers and teams to improve their decision fitness, so they know when to stop an initiative altogether, when to pivot their strategy, and when to invest more resources into its success.
We explore how to operationalize the three pillars of organizational survival — being strategic, data-informed, and politically safe — giving them the tools they need to remain agile and effective in the face of change.
The Adam Thomas Survival Metrics Workshop includes:
A cohort learning based workshop outlining the Survival Metrics framework, supported with real-life case studies, giving you tools you can put into action right away.
Take-home info sheet with presentation recording, reading list, and additional resources so you can keep the learning going long after we've finished.
Why are we stuck, and why isn't anyone saying anything?
Did you know that 60%-90% of all product decisions do not improve the metrics they were intended to improve?
No organization is immune from failure, so the best thing product managers and developers can do is be ready for when things go off the rails.
Because not being ready can have your organization dead in the water, fast. Bad ideas kill businesses. It happens all the time.
What's worse, there are almost always people who can spot the disaster coming from a mile away, but don't speak up (or aren't listened to when they do) because they don't have the data to back up what they're saying and they're afraid of stepping on toes or putting themselves in the crosshairs.
If you're working on a product team you likely already know firsthand that sinking feeling when a product initiative isn't going well.
The strategy, while stored somewhere, hasn't been accessed in months and hasn't helped with any decision making on a day to day basis.
The data is a mess or non-existent, the metrics that the team has come up with don't drive action.
Other teams are no help because they've got their own stuff to worry about — stuff you can't even fathom you've been working away in your silo and so have they.
The key to getting things back on track is clarity
People and teams need to be empowered to make decisions,and that doesn't happen without trust. Trust can grow if your teams were more strategic, data informed, and politically safe.
It's one thing to know these pillars. It's a whole other thing to put them into practice. Do you know how to?
Survival Metrics is NOT for you if
❌You're OK with your product team being just a "feature factory."
❌You're fine with letting your PdM skills wither on the vine while you do half-hearted project management instead of the actual job you were hired to do.
❌You're happy working in silo, cut off from other teams and in the dark about their values and incentives.
Survival Metrics IS for you if
✅ You want to build empowered product teams who know when to stop, pivot, or invest when initiatives show signs of blowing up.
✅ You dream of working in an organization where values are well-defined and tied to everything you do.
✅You thrive on clarity and prefer making data-informed decisions that don't rely on "gut feelings" or wishful thinking.
How Survival Metrics has transformed individuals, teams, and organizations
Over 500 product managers have taken the Survival Metrics Workshop and used the framework to transform their staff, teams, and organizations by learning how to kill projects that need to die, pivot like a graceful eagle in flight, and double down when they know they've got a winning hand.
As someone who helps new services get off the ground, I wasn't sure if Survival Metrics was for me, as the title felt dire. I was so happy I decided to take this workshop. Survival Metrics have been helpful in sharpening my decision making process by giving me a set of tools that helps keeps teams strategically focused, but not overly locked in. Why is there so much wasted time, effort, and spending? Survival metrics is the answer to having that conversation.
Adam Attas
Product Manager
Survival Metrics helped me understand how to keep conversations about product strategy away from emotional reasoning and focused on the impact of the choices we make. Product managers have to face regular requests for estimates, delivery promises, and other tactics that often amount to soothing the discomfort of ambiguity. By acknowledging these tactics for what they are, we step out of the desire to control our environment and into our ability to control our next steps as a team.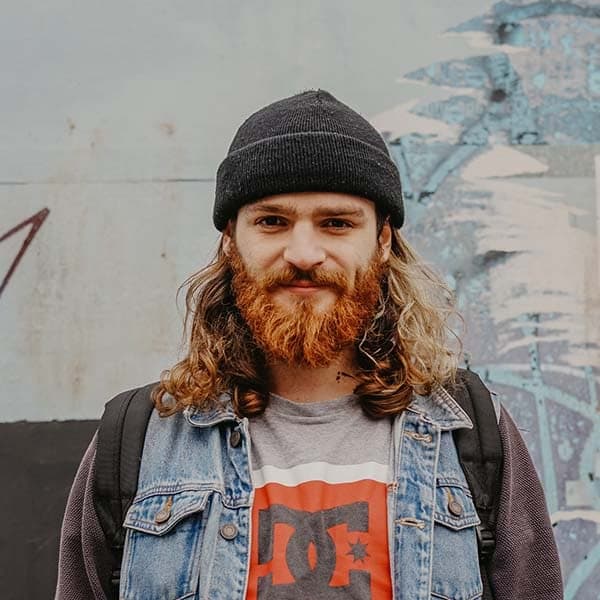 Sade Ragsdale
Product Manager
Survival Metrics were very helpful with organizational level thinking – giving language to help position metrics based on the person you are engaging with and the desired outcome.
Diana Stepner
VP Product
Survival Metrics has been presented at the following industry events
Survival Metrics is trusted by the product management and agile industry, being accepted and presented at some of the following events
BP Launchpad's Techfest – 2022
Agile 2022
Rosenfeld Media – Product in Design Conference
New York Product Conference
Survival Metrics Class
Survival Metrics is the ultimate course for product managers, providing data-driven insights and practical strategies for navigating stakeholder management challenges.
[2 hours]
---
Develop data literacy skills
Learn essential strategies for successful product management
Gain the tools to effectively communicate with stakeholders
Survival Metrics Workshop
Survival Metrics is the ultimate course for product managers, providing data-driven insights and practical strategies for navigating stakeholder management challenges.
[10 hours]
---
The class plus 8 hours more material
Working with your learning and development team on continuing education options.
Coaching for the team over the next six months to operationalize the change.
Be ready before disaster shows up (it's probably sooner than you think)
Failure is coming your way — that's a fact. Be ready to spot it when it does, so you and your teams can spring into action and make the right decisions to turn an expensive (and potentially catastrophic) flop into a major win for your organization.